Our food and beverage consultants will guide you through the entire process. From the product development and formulation all the way through to your manufacturing process. Your success is our success which is why we are fully committed to creating long-term sustainable solutions.

Food Development Consultant
Msat offers 35 years of experience in the food industry to ensure a successful food product launch. This experience is vital to your product and we bring this knowledge to develop your unique food product and strategize production. We've developed food products such as protein bars, soups, sauces, and more.
Learn more about how you can bring your food idea to fruition with the help of our food and beverage consultants. Request information.
Beverage Formulation Consultant
Our consultants have developed hundreds of beverage formulations including vegetable juices, functional drinks, protein drinks, fruit juices, caffeinated beverages, plant-based drinks and probiotic drinks. We have the experience to develop beverage formulations across a wide range of processes including aseptic, retort, hot fill, cold fill, and extended shelf life (ESL) pasteurization.
Above all, you will benefit from our hands-on approach to formulate, produce, develop, and sell your beverages. Most importantly, we are confident that we can help you successfully launch your beverage product.
Examples of the beverage formulation development types include: carbonated beverage, juice, protein beverages, sports drink, low acid dairy, natural or clean label.
Additionally we've developed meal replacements, energy drink, functional shots and other functional beverages types of formulations.
Find out more about the Top 5 Reasons You Need A Commercial Formula.
Now that you know why a beverage formulation is important, learn more about how you can bring your beverage idea to market. Request information.
---
Formulation

Regulatory Compliance Consultant

Regulatory Compliance Consultant
Distribution and Manufacturing Consultant
Rely on our guidance to get your food or beverage product to market. We work closely with our clients to develop effective packaging solutions, thermal and High Pressure Processing (HPP) techniques and Hazard Analysis Critical Control Point (HACCP) management systems. Learn more about food and beverage manufacturing.
Distribution and Manufacturing Consultant

---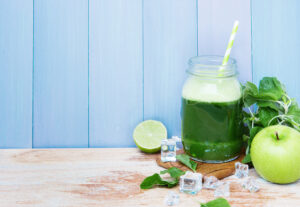 Top 5 Reasons You Need A Commercial Beverage Formulation
You came up with a great idea for a brand new drink. You've created your drink several times. You've made it at home adjusting ingredients, quantities and flavor profiles along the way. After many attempts at creating your perfect drink you are really happy with it. But now what?
---
---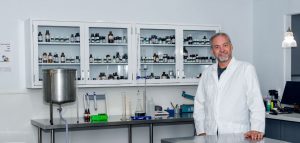 Beverage Formulation – FAQ
You have an awesome idea for a new drink. You've created it multiple times for your friends and family. But now you're wondering, how do I take my drink recipe to be commercially produced? You will want to have your drink recipe developed into a beverage formulation (commercial formulation). What is a beverage formulation, you may ask. We're happy you did. Here's our Beverage Formulation – FAQ
---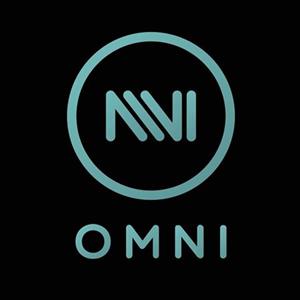 "Mark Satterfield is an exceptional food scientist with extensive knowledge of a broad range of specialty food profiles. Without his beverage industry expertise and valued experience, I wouldn't have the incredible delicious drink formulations I have today.
Satterfield maintained my brand's integrity in all the ingredients and delivered the exact taste I aspired for. Undoubtedly, the best person to go to for your beverage formulation developments. His knowledge of food science radiates even while designing a one-of-a-kind flavor. Additionally, he truly has your best interest at heart. Mark regularly communicated with us and offered thoughtful suggestions. Satterfield helped tremendously with a successful production run.
Thank you, Mark, for making my unique beverage visions into existence. We couldn't have done it without you, you are our "beverage god." We just wanted to let you know we are extremely blessed to have you on the team." – Tammy Huynh, CEO, Omni Bev Inc. If you like this testimonial read more food and beverage client testimonials here.